Every single time a song starts, it has the potential to be one of my favorite songs ever written. That's what's exciting about listening to so much music. Songs are anywhere from 2 to 10 minutes, usually, and they have the possibility to totally alter your life.
I first heard the #1 song this week on Wednesday, and it completely changed my mood. I'm thankful that it exists, as silly as that sounds.
We'll cover it shortly, as well as a burgeoning Tulsa artist, an animated movie credits song and certified banger, and two low-key songs by a couple of artists that are new to me.
---
5. "Plus" – Peace Tree Rascals
With elements of BROCKHAMPTON (in particular the sonic vibes that Bearface brings to the group) and neo-soul, "Plus" is a catchy genre-bender by DIY California group Peach Tree Rascals.
It has an infectious chorus with instantly inviting instrumentals. Just like that sentence, I'm all "in".
---
4. "If It Ever Happened" – Eric Cardona
There are some seriously beautiful melodies and chords in this song by Mr Twin Sister singer/guitarist Eric Cardona.
:42-1:00 is dark, bucolic, gothic, and the main reason why this song really works with headphones cranked up extremely loud. In general, I'm not a big fan of acoustic singer/songwriters, but I think it's the morose nature of this song that checks the box for this one.
---
3. "Blue Magic" – St. Domonick
St. Domonick, or Dom, is one of Tulsa's most intriguing music prospects EVER.
I listen to enough rap to be able to discern who should be able to make the leap to success at a large-scale, and St. Domonick is definitely one of those.
In the remarkably well-produced "Blue Magic," Dom showcases his flow (part Earl Sweatshirt, part Ameer Vann). He also utilizes an impressive arsenal of literary devices, highlighting that his writing is a strong suit.
"Is she covered in green like Buttercup?" made me giggle.
---
2. "Super Cool" – Beck, Robyn, & The Lonely Island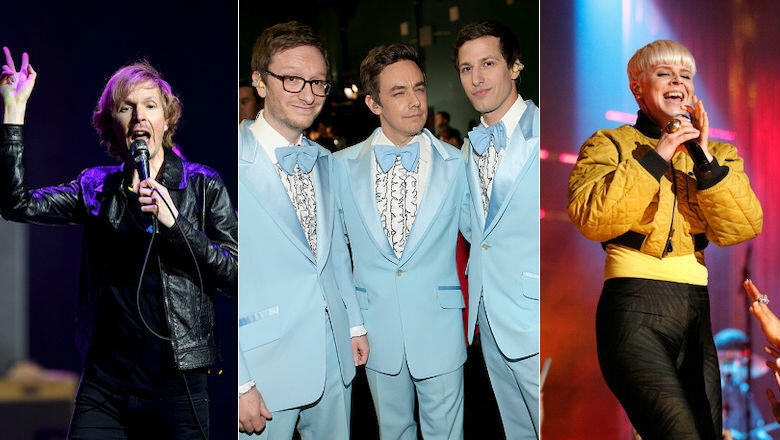 Ugh, why is this song such a BOP?!?!
I could do without Samberg and the other couple o' fellas in this track, but Beck and especially Robyn pace this undeniable earworm with tasty harmonies.
2:32-end is soooooooo good. In this genre of funky, pop anthems, only "Juice" by Lizzo is superior this year.
---
1. "Capacity" – Charly Bliss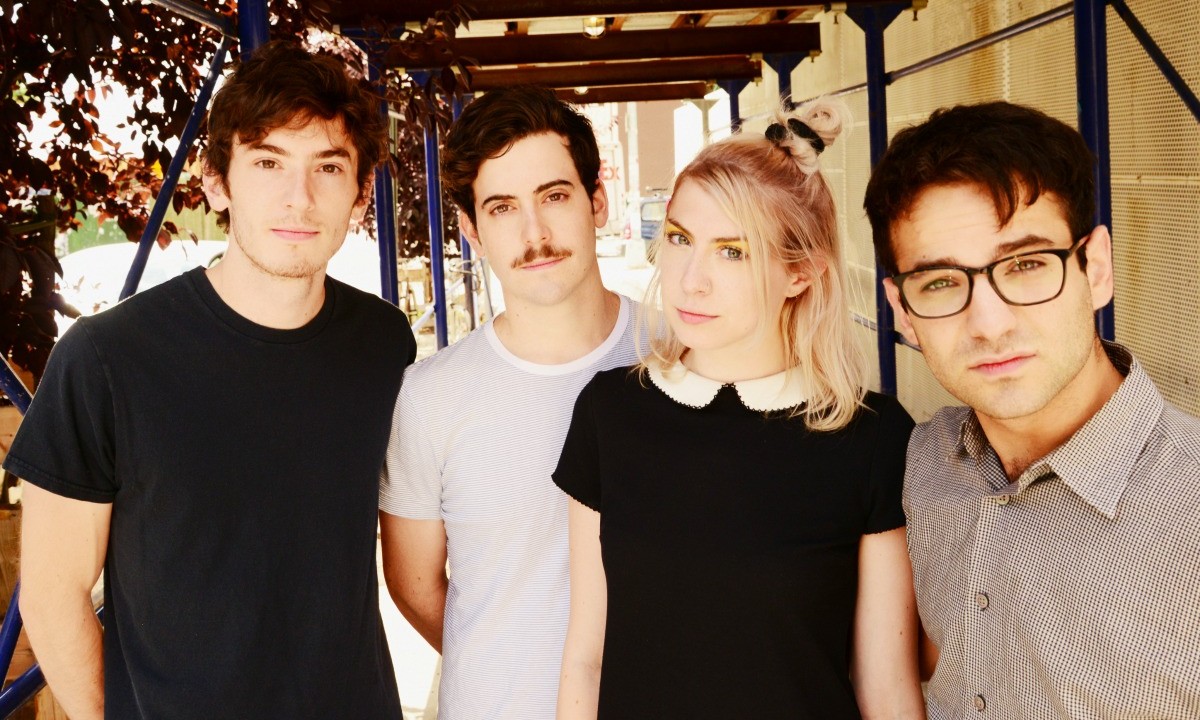 Obviously. . . OBVIOUSLY. . . this is the song of the week. It may end up being the song of the month. It MIGHT be a top ten or twenty song of the year.
"Capacity" is by Charly Bliss, a criminally underrated rock band whose 2017 LP Guppy is nonstop, adrenaline-laced fun.
Why this is such a fantastic song:
Eva Hendricks, whose voice would bring her success in literally every genre of music
The thumping synths that commence at :04, which already deviate from anything Charly Bliss did on Guppy
The keyboards at :21. . . which are so friggin' fun
"I'm at capacity; I'm spilling out of me"
The new wave guitar break at 2:05
The production from 2:40-2:58, which features some vocal layering that is uncharted territory for Charly Bliss, and works so well
Honestly, this song just combines so many different sonic elements without sacrificing any of the grit and ingenuity the band possessed before, and that's so hard to do. Can't wait for more from Charly Bliss. In the meantime, check out Guppy.
---
Here is my updated midnight surprise's best of playlist for 2019. Check it out! It's at 110 songs now.