FINISH 'EM, ZEL!
February was dominated by the titanic rap genius Denzel Curry–the 24-year-old hip-hop Hercules whose sheer force and power is unmatched in music today.
But he's not alone. February, while not as prolific as January in sonic significance or skill, did feature a litany of young, unpredictable talents showcasing their diverse acoustic abilities. Like last month's compilation, February's collection will be divided into tiers, once again based on one of my favorite things. In this case, movies.
Here are the 28 best songs of February.
---
Good Will Hunting Tier:
28. Sunday – Foals
The birds are all singing 'it's the end of the world'
Taking its time before singer Yannis Philappikis shuts down this grim powerhouse of a song, "Sunday" feels like an ominous warning for darker, bleaker things to come. Their upcoming LP, which will be available this Friday, will surely be filled with similarly gothic imagery and themes. As such, I can't wait.
27. Therapy Shit 4 – Kevin Gates
Give Kevin Gates a mid-aughts Mike Jones type beat and he will kill it.
The bridge feels like Kevin Abstract, but the hook is fresh. Tierra Whack's previous project, Whack World, featured songs no longer than one minute. This track, at almost four minutes, is catchy, but eccentric–particularly the 2:38 rap verse which highlights her ability to spit some bars, too.
25. Every Wave To Ever Rise (feat. Elizabeth Powell) – American Football, Elizabeth Powell
Though not as good as their last effort, the audacious/emotional/impactful "Uncomfortably Numb," this track identifies the makeup of what will be their third LP. This is the second track, out of three, where it features a female vocalist of an adjacent rock band (this time Land of Talk's Elizabeth Powell).
Every American Football track contains aspects of great music, namely the relationship between the guitar and drums. Mike Kinsella (vocals and guitar) and Steve Lamos (drums and trumpet) have crafted something beautiful in the way the guitar remains so melodic and ethereal with the drums guiding the sobering return to time and space.
24. One For Me (feat. Amadeus) – Aaron May
Aaron May's "Let Go" is a banger. "One For Me (feat. Amadeus)", although cohesive with "Let Go" and the rest of his new LP CHASE, says more lyrically. It shows the dualities of being young and famous–how young people are often not taken seriously, but abandoning youth prematurely is dangerous. In the music industry, expectations for young artists are extremely high. They have to churn out music constantly and remain a social media presence to appease the fans. It's an exhausting task–just look at Lil Uzi Vert.
23. Be Like Me (feat. Lil Wayne) – Lil Pump, Lil Wayne
The best Lil Pump song to date, "Be Like Me" altered the way I approach Pump's music. There's no way he's not at least KIND OF tongue-and-cheek here. I bet he is making thoughtful, introspective music within five years.
The opening guitar riff and vocal performance mirror Sonic Youth to a damn T. This song would fit in Daydream Nation.
---
Hereditary Tier:
Aside from the splashes of greatness with the guitar progressions, Myles Cameron really elevates this song with his vocal performance. His voice is not like anything else I've heard recently.
Not unlike Summer Salt in its instrumentation, this track evokes a desire to be horizontal in a hammock.
19. The Open Road – Kero Kero Bonito
This would be the theme song for an anime about Jack Kerouac.
18. Super Cool (feat. Robyn & The Lonely Island) [From The LEGO® Movie 2: The Second Part – Original Motion Picture Soundtrack] – Beck, Robyn, The Lonely Island
I really, really, really can't stand The Lonely Island on this track. Robyn's performance, particularly after The Lonely Island graciously leaves, is fantastic. It's a song best served loud.
17. WALKIN' HOME – Luke Christopher
The hardest working artist no one talks about, Luke Christopher returned with a handful of solid tracks in February. None were as effective as "WALKIN' HOME," which features an instrumental that feels fresh off Kanye's College Dropout.
I think his versatility is interesting. He has proven he can sing, rap, and produce impressive track after impressive track. He has a breakout on the horizon, surely.
16. Hospitalized – St. Lucia Remix – Broods, St. Lucia
St. Lucia's "Elevate" is an incredible song that somehow was released in 2013. I distinctly remember hearing it for like the third time in a week at my gym, and wondered which 80s band was responsible. It's such an 80s feel they create. St. Lucia takes the Broods cut "Hospitalized" to a new stratosphere. It's one of the more immersive cuts of the month.
15. Splendor Demon Majesty – Candlemass
My favorite metal album of the month, Candlemass starts strong and never relents. That guitar riff is crunchy.
14. Roses – Arin Ray
Full of ambience, Arin Ray's "Roses" is a transcendental walk through a flowery meadow.
13. If It Ever Happened – Eric Cardona
:40-:44 may be the prettiest music of the month.
Melodic, groovy, and dynamic, "Plus" optimizes the group's youth and versatility to create an anthem of sorts that will surely stick with future audiences once they get bigger. Assuming they get bigger. They'll get bigger.
11. 1972 – Broken Social Scene
1972? More like 2002. Folks, this feels like vintage BSS fresh off You Forgot It In People. For what it's worth, Broken Social Scene is responsible for two of my all-time favorite songs. One is my favorite indie instrumental: "Pacific Theme." The other, one of the more haunting ballads I've ever heard: "Lover's Spit."
10. No Drug Like Me – Carly Rae Jepsen
Carly Rae Jepsen, swordless, is back with a seriously sharp cut. FOLKS. They say to stop making stupid puns. "Cut it out," they say.
Anyway, Car Rae Jep is no stranger to infectious bops and "No Drug Like Me" is no exception. I actually think it's a little darker than what was on her stellar 2015(!!!) LP Emotion. Sporting platinum hair, Carly appears ready to slice my body up on a cutting board and feed it to Canadian beavers. I'm willing to let that happen. What would I say if that were to happen? "Dam."
Here's some elementary math.
Bedroom pop = good
Katzú Oso = Bedroom pop
Therefore,
Katzú Oso = good
And to think that people sleep on bedroom pop…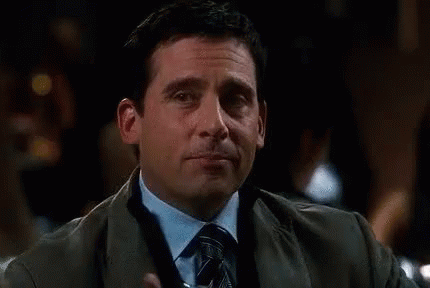 ---
Ratatouille Tier:
Weyes Blood, pronounced "wise," is the stage name of Natalie Mering. I don't really understand choosing a name that will inevitably get mispronounced by everyone who listens and enjoys it, but whatever.
This song is such strong Carole King vibes that I now have a sudden urge to watch Gilmore Girls.
Based entirely on the song's production and vocal performance, and not Tulsa bias, "Blue Magic" is my second-favorite hip hop cut of the month (and third-favorite track by a rapper). Dom is up to something, and I'm excited to witness his imminent rise in relevance as his music continues to elevate.
6. One Punch Man (feat. Ski Mask The Slump God & Denzel Curry) – Higher Brothers, Denzel Curry, Ski Mask The Slump God
Call me
I play the numbers just like
---
Moonlight Tier:
5. Cedars – Desperate Journalist
Smiths + Cocteau Twins + Billy Joe Armstrong's wax figurine = Desperate Journalist
Here are the three members of Desperate Journalist posing with said figurine:
4. Fast Times – Albert Hammond, Jr.
Albert is most famous obviously for being a member of one of the coolest bands of all time–The Strokes. They also happen to be one of my favorite bands. "is this it" is tattooed on my wrist.
One thing that Albert did that was not particularly cool during the initial touring run the Strokes had in 2001 was an affinity for placing his nutsack in the mouths of sleeping band mates. Julian nearly killed him for it.
Yo, don't do that. It's remarkably easy to not do that. It may be the single easiest thing anyone can do: not placing your beanbag on someone's face. Super easy. I've somehow avoided doing it every single day of my life.
Oh yeah, this song rules.
I'm shocked this isn't my number 1 considering how frequently I queued this bad boy those first 72 hours after its release. It's such a cool song conceptually. It has elements of so many genres–garage rock, anthemic groove rock, punk, new wave, and even some pop.
"I'm at capacity, I'm spilling out of me" is such a strong lyric.
2. Turn Me Down – Julia Jacklin
A song that, somehow, I totally missed when it initially was released two weeks ago. Julia Jacklin, of the Courtney Barnett/Stella Donnelly Australia singer-songwriter camp, proves a formidable Down Under version of Lucy Dacus with this incredible slow burn. Such a koala-ty song, honestly.
But really, the section from 2:24 to 4:35 is so good. Reminds me a lot of Dacus' "Night Shift," a song that true Nighties will remember is my 10th favorite song of all time.
1. Denzel Curry covers Rage Against The Machine 'Bulls On Parade' for Like A Version
I don't really think that words can describe how colossally impressive this performance is. Denzel brings emotions out of me that just don't happen from other artists. He is truly a shot of testosterone to the heart.
If you're looking to get motivated, for literally anything, put your headphones in, take a deep breath, and listen to this.
It's the best hip-hop performance of the year; it's also the best metal performance of the year.
I honestly think this display of versatility will enliven the metal scene even more than rap. Although, if rappers utilize more rock in their instrumentation (as long as we exile Fred Durst), I will not be the least bit upset.
This does beg the question. Which rappers could fill in classic metal/rock bands and be formidable?
My favorite metal song ever is Black Sabbath's "War Pigs." You know who I think would murder that? 21 Savage. I'm serious.
---
Anyway, thanks. Here's the playlist.