This week's shoutout is to the band who has captured my heart, reignited my love for indie, and still doesn't get the proper recognition for what they do. That band is OWEL. This band is almost annoyingly talented. Musically, it's comprised of individuals who would be first chairs in the Indie Philharmonic Orchestra. The opening lines of almost every song in their absurd discography can (and should) be the basis of an AP Lang lesson on brevity in creative writing. I could go on all day about OWEL. I'll save you the time and recommend what I think is the best song of the 2010s: Places.
---
Common – https://www.thinkcommon.com/
47-year-old rapper, actor, writer, philanthropist, commercial frequenter
Chicago
My favorite song of his is I Used to Love H.E.R.. Coincidentally, it's the first in the trilogy of songs in which Common raps about his relationship with hip-hop. His newest is the third in that trilogy.
Lyrical Analysis
This song is about an updated look at hip-hop from Common's perspective.
The chorus, performed by Daniel Caesar, encapsulates Common's love and appreciation for the many directions hip-hop has gone since he burst on the scene.
Common name-drops a plethora of modern hip-hop fixtures, like Kendrick Lamar, 21 Savage, Gucci Mane, Jay-Z, Tyler, The Creator, Cardi B, Jaden Smith, and more.
What's different about this song from the first in the trilogy is that Common has changed his tune on a number of things, specifically gangster rap. In I Used To Love H.E.R., he laments for the future of hip-hop. Now, he embraces the diverse perspectives that rap gives all sorts of a people a chance to express.
Best Line
They trip when you mumble, they trip when you sing
But you gave us a chance to dream
I think this best captures his thesis. It doesn't matter what type of rap you're doing as long as it's the gateway to living your dream.
Why I Like It
Common might be a bit corny, sure, but his flow is as smooth as it gets. It's fun hearing him talk about today's rappers, too. Who was included (and omitted–Kanye) from his story is interesting, too.
---
Midland – https://www.midlandofficial.com/
Country group from Dripping Springs, TX
Cites George Strait and Eagles as being two of their biggest influences
All three of them (especially the middle one) look like "Pink" Floyd from Dazed and Confused
Lyrical Analysis
It's about the strength that comes from being vulnerable.
Kill me softly baby with your kiss
If I go I wanna go like this
In that classic "pick one" scenario of loving and losing it or never loving at all, these guys are certainly advocating for the former. At least try.
Best Line
The aforementioned "If I go I wanna go like this"
Why I Like It
The harmonies are sensational. The melody is great. What's not to like?
---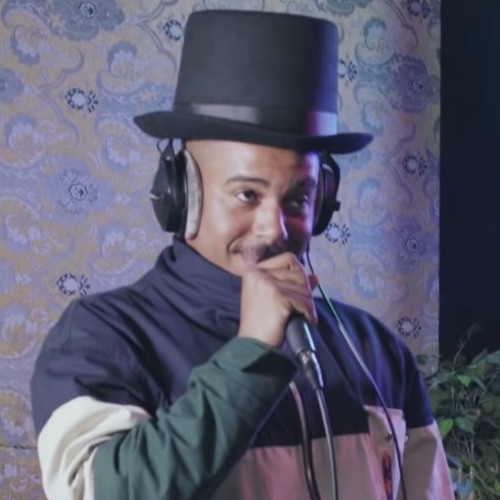 Zack Fox – Zachary Fox (@zackfox) · Twitter
Kenny Beats – kennybeats (@kennybeats) · Twitter
Zack:
Immensely likable and extremely online provocateur from Atlanta that might be anywhere from 22 to 35 years old .
His Twitter is ridiculously silly, and shows off what he does best: weave obscure and hilarious pop culture references into all aspects of life.
Kenny:
Talented producer who started in EDM, pivoted to hip-hop, and found success making beats for Rico Nasty, Vince Staples, Gucci Mane, and more.
Host of one of the best shows on YouTube: THE CAVE.
Lyrical Analysis
It was my original intent to carefully dissect every lyric, but Zack didn't, so that would feel like an empty exercise. Instead, I'll just post the link so you can laugh at them.
https://genius.com/Zack-fox-jesus-is-the-one-i-got-depression-lyrics
Best Line
Armpit musty, Reeboks dusty
My show got canceled 'cause white folks don't trust me
I love the sentiment, but I watched Vice Live. It was pretty unwatchable. Zack needs a show, though.
Why I Like It
The whole video, with Zack's friends absolutely losing it in the background and Kenny expressing regret about even inviting Zack on the show, is perfect.
---
Dreamville – http://www.dreamville.com/
Record label consisting of the people above, led by J. Cole.
This song, along with Got Me, are the first releases from the label as a performative unit.
J.I.D, barring any surprises, has the brightest future. He is absolutely electric.
Lyrical Analysis
This song is about the unique circumstances that rappers come from and how it influences their lives and music.
I think Cole and Bas and even Johnny Venus of EARTHGANG do a great job here, but J.I.D once again just annihilates anything he's on. His mix of flow and wordplay is only approached by King Kendrick.
Best Line
Board of Education vs. Brown
I was bored of education, left the town
J.I.D is ridiculous.
Why I Like It
Each rapper brings their own voice to the track, with varying flows and narratives. Tracks like this can go a number of ways. While this isn't the tour de force that 1Train is, it is closer to that than most ensemble rap performances.
---
(I'm going to preface this review with a quick disclaimer — I have listened to this song probably 100 times this week and I haven't been so spellbound by a song all year)
King Princess – https://twitter.com/KingPrincess69
20-year-old singer-songwriter, multi-instrumentalist, and producer from Brooklyn, NY.
Identifies as genderqueer and gay, and dated Amandla Stenberg from 2017 to 2019, who is most widely known for her role as Rue in the first Hunger Games. She also was in The Hate U Give, a well-received movie based on an extremely popular young adult novel.
Lyrical Analysis
Here is every lyric in the song, which has a runtime of one minute and sixteen seconds.
You say you want me back
And I don't usually entertain such useless phrases, baby
I thought I had facts
And I don't usually entertain such useless phrases, baby
Obviously, it's not one of those pop songs with colorful lyrics, like Maggie Rogers' Alaska, or with visceral sensory overload, like Sigrid's Sucker Punch. It doesn't create a vast expanse like AURORA's A Different Kind of Human. But that doesn't matter to ME, the writer of this post and irrational optimist who expects a longer version of this song to drop along with the album.
Is she going to entertain the useless phrases?! It's left wide open.
Best Line
Y-
I like when she starts making words with her mouth because they sound good (to me).
Why I Like It
It's an insanely infectious melody that hasn't escaped my immediate conscience since I first heard it. I literally went "Whoa" when I first heard it.
Also, I'm a massive fan of the deliberate but nuanced production. Each ingredient is unique, and there's a lot to unpack, but not so much that it starts to melt into one unrecognizable mess.
There have been eleven songs I would feel comfortable calling a masterpiece in 2019. This is one of them (and it's not #11)!
---
Honorable Mentions
Conversation Piece – Julien Baker
SwajjurKicks (feat. Lil Yachty) – 10k.Caash, Lil Yachty (finally on Spotify)
Giannis (feat. Anderson .Paak) – Freddie Gibbs, Madlib, Anderson .Paak