This week's shoutout goes to a band whose music has been at the forefront of my conscience since I first heard them.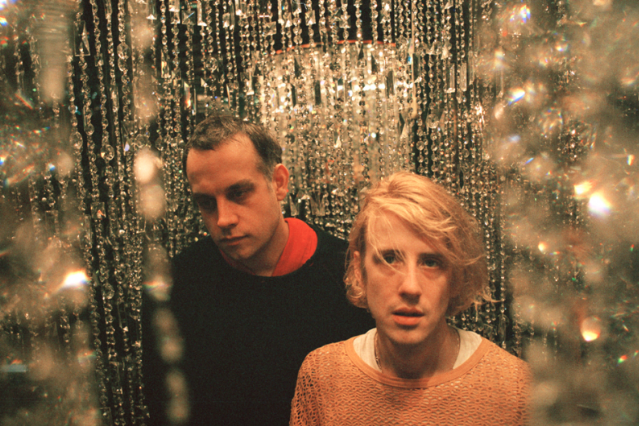 That is Christopher Owens and Chet "JR" White's project, Girls.
Their melodies follow me everywhere (I'm aware at how that sounds). I recommend their discography not only because of its brevity and brilliance (two LPs and an equally stout EP), but because there is so much potential for connection to be had with their music. I changed my entire outlook on life through their music. College, not long ago in time but certainly in memories, would look and feel quite different if it weren't for songs like Laura, Just A Song, Alex, and, of course, Vomit. I've cited Vomit as being my favorite song I have ever heard. Unless my life's trajectory shifts the way it did when Girls first made their impact, I don't expect Vomit's distinction to change.
---
For Mannequin Pussy's bio, scroll down to #3 on here: https://midnightsurprise.blog/2019/06/01/top-tracks-of-the-week-may-20-may-27/
Lyrical Analysis
In Love Again is about the rekindling of a relationship, but its lyrics suggest the sentiment could cover falling in love with something again (like music, for example).
Share a drink, a look, a kiss
Oh no, it's starting again
This line highlights how tentative they are about this development. "Oh no, it's starting again" is certainly not the words of someone who was wholly prepared for this feeling to overwhelm them.
Best Line 
I cried out and fell out the center
"Fell out the center" is such a beautiful phrase. I'm not sure how else to explain it. It's like the world has totally collapsed underneath you. You have no idea where you're falling. All you know is the descent is definitely happening.
Why I Like It
I really like how crisp the guitars are. It's become a bit of a staple of Mannequin Pussy's discography. But the bit to circle and highlight here is the outro. It lasts from 2:26 until the song's (and album's) eventual fade-out at 4:19. Drummer Kaleen Reading is so good at making the entire song's feel change with an extra crash hit or pace alteration.
---
Bill Callahan – https://www.dragcity.com/artists/bill-callahan, Bill Callahan (@BillCallaman) · Twitter
53-year-old singer-songwriter and guitarist formerly of the band, Smog.
His genre, if I had to narrow it down to one classification, would be alt-country.
He's been busy making music for a long time. His most recent release was his 21st, all since 1990.
Lyrical Analysis
747 is about a man who wakes up in a plane, surveys the clouds, and theorizes this must be similar to birth.
This is the light right here
Before clouds bittersweet and with suggestion
This is the light
Bald and bold as baby crawling toward adulteration
"Bald and bold as baby crawling toward adulteration"?!?! Come on, man. That's brilliant.
Best Line
There was blood when you were born
And the blood was wiped from your eyes
When someone enters the world, they are literally covered in blood. Blood, in this case, represents violence or pain. Babies aren't born knowing these things. They enter the world a clean slate–appreciative of care and unsure why or how bad things could happen to anyone. His awakening in the plane was an epiphany. You can wake up and love the beauty around you.
Why I Like It
In general, I'm not super keen on songs like this. By that, I mean the singer-songwriter, no-chorus, abstract narrative, definitely-read-Kerouac guys. But the melody is simply too beautiful to ignore.
---
Hatchie – https://hatchie.net/, hatchie (@hihatchie) · Twitter
26-year-old Australian (is this the best year for music in Australia's history?) (I'm serious, with Tame Impala's album due soon, I'd put Australia's output up against anywhere else this year) singer-songwriter and musician who was formerly the bassist of Babaganouj.
Atmospheric as hell, I'd classify her music as dream pop, a subgenre of indie that has frequented my blog over the last six months.
I immediately hear Cocteau Twins when I hear her, which feels like an unoriginal comp to make, but evidently she cites them as one of her main influences too. So I guess that's okay.
Lyrical Analysis
Her Own Heart is about overcoming a breakup and loving yourself again.
There are some poetic nuggets here I really like:
They say she runs until she starves
The girl who chose to take back her heart
&
No longer the girl with the cynical view
Think it's high time now she was her own muse
Gave herself an offer she couldn't refuse
Best Line
So she runs with no echo
Oomph. This hits. No matter what I'm doing, there are always words and ideas lingering in my head about me that I give myself (words and ideas that don't exactly help me in what I'm doing and usually have immediate negative consequences). The idea, both literally and poetically, of running with no echo, is so good. I love it.
Why I Like It
I love the atmospheric wall of sound this song emits. Hatchie's vulnerable vocal performance, particularly in the last chorus, really resonates.
---
The Regrettes – http://www.theregrettes.com/, The Regrettes (@regrettesband) · Twitter
Four-piece pop punk band from California consisting of Lydia Night, Genessa Gariano, Brooke Dickson, Drew Thomsen.
Night, only 18 years old, is going to be an absolute star. I hope it's with this band, whose newest single sounds like if Paramore was covering The Strokes. It's REALLY good.
The music video for this track is lovely.
Lyrical Analysis
I Dare You is about falling for someone who feels the same way you do, but can't really tell how impactful they actually are. The song is essentially daring him to embrace how important he is to her.
Best Line
You're gonna fall, but I'll catch you
I think this line best sums up how confident she is in this song, which is ultimately the theme–to trust her.
Why I Like It
I already mentioned The Strokes. The dual guitars. The abrasive, consistent drum patterns. The inescapable hooks. The themes of romance and youth and making mistakes. I love, love, love it and I think The Regrettes could be next.
---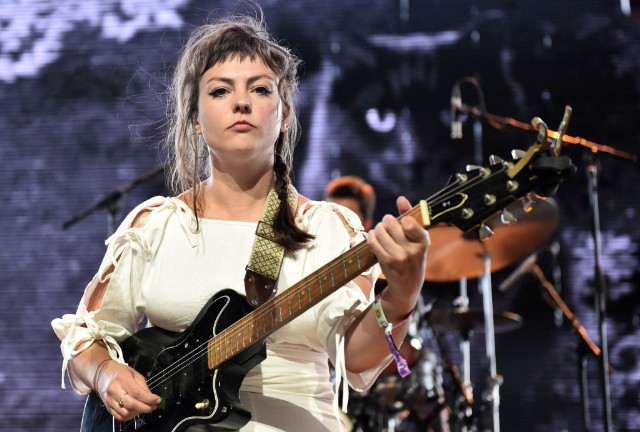 (As I did last week, let me preface this song with another quick disclaimer. It's absolutely, unbelievably, completely and utterly, without question, undoubtedly. . . let me shout it from the heavens real quick: IT'S ONE OF THE BEST POP SONGS I'VE EVER HEARD!)
I'll focus on Angel Olsen here. Not because I don't like Mark Ronson (I do), but because I think Angel Olsen is due for a serious moment. Her previous works have all been fantastic, but she could be on an entirely different level. I'll make this claim. If the world of A Star Is Born was real, and musicians like Jackson Maine and Ally were actually that big, Angel Olsen would be the biggest star in the world.
Angel Olsen – https://angelolsen.com/, Angel Olsen (@AngelOlsen) · Twitter
32-year-old singer-songwriter who may or may not practice witchcraft.
Somehow captures the zeitgeist of the 1950s, an era of history she evidently "fantasized" about as a kid.
She was raised by foster parents much older than the average new parents, which helps explain her attraction to culture of old.
This is my favorite Angel Olsen track now, but it previously was California.
Lyrical Analysis
True Blue is about the impact of an unexpected love affair.
Olsen doesn't really waste words. Her lyrics are meaningful and poignant and romantic as hell.
We were alone, we were to blame
Alive with the same blood in our veins
Best Line
I ran to you, I ran to you
I ran to you and you know why
Women love to run, I guess. It's a running theme. Folks.
Why I Like (Love) It
Ronson's production is so stinking good. The build is perfectly crafted. That reverb guitar is perfect. And I'll be damned if this song isn't in a hit teen/young adult movie in the next year. Also, we have to have A Star is Born 2 where Ally and Angel Olsen are rivals turned lovers now, right? It would make $300 million opening weekend.
---
Honorable Mentions
The Modern Leper – from Tiny Changes: A Celebration of Frightened Rabbit's 'The Midnight Organ Fight' – Julien Baker
Love Thru The Computer (feat. Justin Bieber) – Gucci Mane, Justin Bieber
Outro (feat. DJ Drama & Peewee Longway) – Gucci Mane, DJ Drama, Peewee Longway
Pieces of Us (feat. King Princess) – Mark Ronson, King Princess
Bad Idea (feat. Chance the Rapper) – YBN Cordae, Chance the Rapper
Money (with Tom Misch) – Michael Kiwanuka, Tom Misch