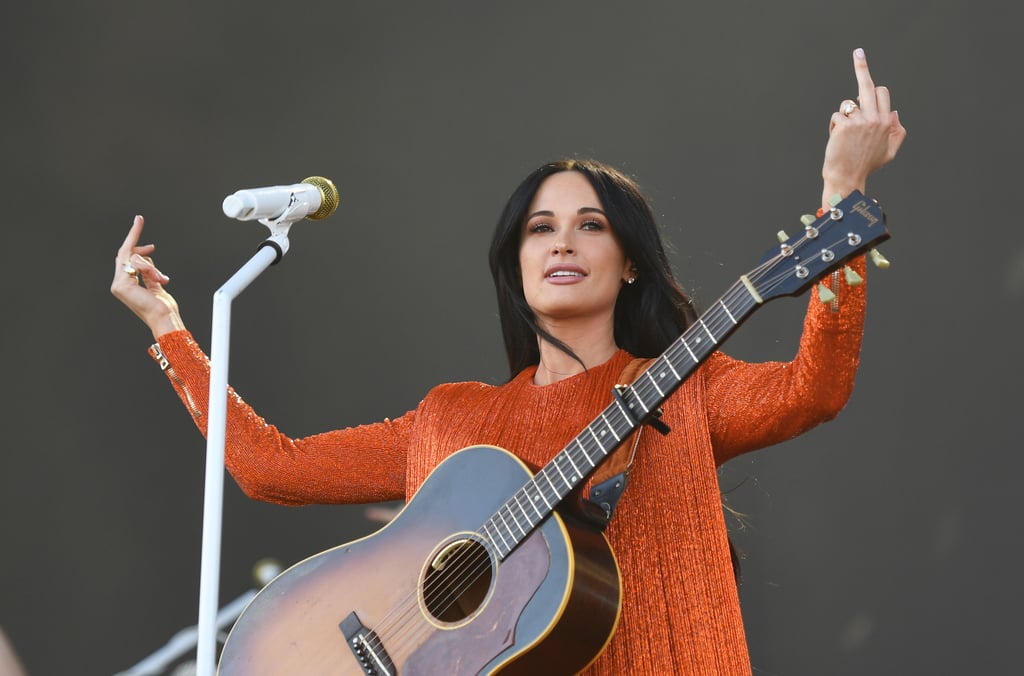 Best Line
To watch your broken dreams dance in and out of the beams
Of a neon moon
Best Moment
The song opens with the thumping synths that frequented her recent LP, Golden Hour, which signals that this cover is going to be in her style. I approve. But it's the second chorus, when the instrumentation has all come together, that takes the biscuits.
Favorite Fact about Kacey Musgraves
She has amassed quite the following in the last half decade. One thing that I selfishly will always associate her with was her performance at Cain's Ballroom in 2015. I could tell her trajectory was much higher than that venue, but she still put on a killer show. My personal favorite fact is less a fact and more of a comment, really. Her Coachella moment supplanted her as a Meme Queen™, someone whose every word and facial expression can and will be deemed "relatable" until her heir arrives. And since she rules and isn't Nancy Pelosi, I'm fine with that.
---
Best Line
Both our hoodies red
You're in my head
Best Moment
That first chorus absolutely soars. And while it is the best singular moment of the song, it was set up by a couple things that really stand out about Sigrid and the song's production. First, Sigrid sounds different from other pop artists, particularly those we hear in America, because she is Norwegian. You can trace her Scandinavian inflection perfectly in the line "for a cup of coffee by the stairs." Second, at :23, a synth that resembles a glockenspiel adds another layer of quirk to this unique pop anthem. It's not just a catchy party song–it's legitimately astute songwriting.
Favorite Fact about Sigrid
Her birthday is the day before mine. So when you see it's Sigrid's birthday on one of those pop culture Twitter moments on September 5, just know that your boy will be prepping for his birthday the next day, doing what he does absolutely everyday from August-May (plan tirelessly for his class and watch pretentious arthouse films to make himself feel smart).
---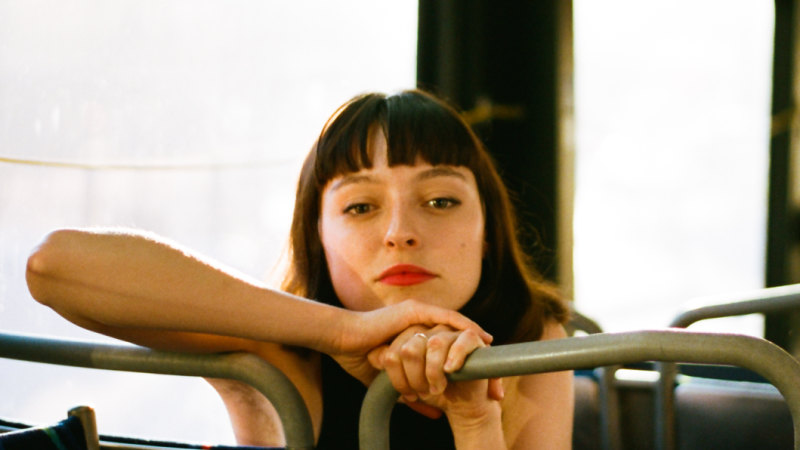 Best Line
You invaded her magnificence
Best Moment
It's hard to pinpoint the exact moment I realized that, not only was this song addressing such a massive issue (sexual abuse/coercion by men whose behavior has been perpetuated by men and will continue to influence young men unless the social norms are properly dismantled), but it was doing so eloquently and beautifully. The song dances like a waltz. It reminds me, sonically, of Julie Delpy's A Waltz For A Night.
If I had to choose one moment, it would be Donnelly's performance in the chorus. She proves to be as dynamic a singer as she is a lyricist.
Favorite Fact about Stella Donnelly
Her most recent album, Beware of the Dogs, is the most scathingly anti-regression album I've ever heard. And, to make matters more accessible, it is really good too.
---
Best Line
Cough up smoke and ash, stare down the camera flash
It's all I see
Best Moment
The moment that stands out is hardly a moment as much as it's a feeling: the feeling that STEPHEN MALKMUS, although alive and doing well, IS ALIVE AND WELL! Jake Ewald channels the energy of mid-90s to mid 2000s emo/indie so well.
Favorite Fact about Slaughter Beach, Dog
Jake Ewald was previously the frontman for aforementioned emo/indie outfit Modern Baseball.
---
Best Line
A body, body so different from your own
Not to know it, not to feel it, but sit beside its soul
Best Moment
:45, when the guitar punctuates the pre-chorus. It's a beauty mark on the face of this seemingly perfect love song.
Favorite Fact about Barrie
Barrie will be performing in Norman, OK (near my neck of the woods) on September 4, the day before Sigrid's birthday.
---
Best Line
This might seem hard to believe, but the lyrics are absolutely nowhere on the Internet. I don't even know how that's possible.
I guess, as a supplement, I'll offer what Desperate Journalist had to say about the meaning of the song in The Quietus.
When we were thinking about filming a video for Cedars all I could really think of was Aylesbury train station. I couldn't take A level art at my own school because I had too many humanities subjects already (an aversion to logic which makes me probably a rather entertaining conversationalist but not someone usefully equipped for much else). So I would take a rickety little 1970s Chiltern Railways train from my home town of chair-"famous" High Wycombe and make the brambly, grafitti-y sunset walk, sucking on a pocket-money bought ten pack of Royals and listening to my friend Josh's mixtapes, all the way to unremarkably Brutalist Aylesbury college two evenings a week after school to learn about chiaroscuro, sfumato, the Golden Section, all these lofty-godly Italian concepts, in a dusty sixties-yellow classroom.
The initial lilty jazz-chord music Rob came up with reminded me of my beloved Prefab Sprout and it was their ordinariness/High-Art interface (cf: all of Steve McQueen) which inspired the tone of the words. In terms of what it's about, it's your standard what-have-I-done-with-my-life scenario. Even when in the first glorious flush of a new chapter of your life, it's hard to escape worrying you've blown it.
Best Moment
The guitar solo that precedes the last chorus strongly resembles the atmospheric dad-rock band War on Drugs.
Favorite Fact on Desperate Journalist
Their recent LP, In Search of the Miraculous, was named after Bas Jan Ader's works centered round his idea to sail across the Atlantic in the smallest craft ever to do so, as a piece of performance art. They admit it's a pretentious concept.
---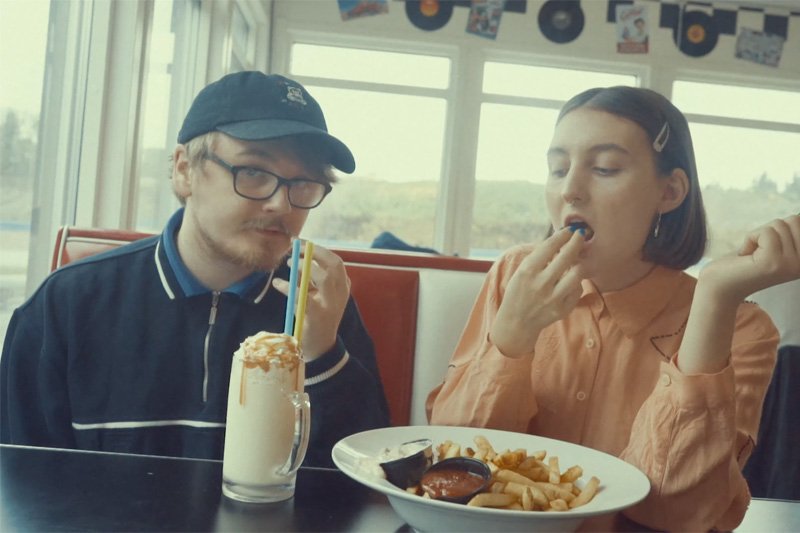 Best Line
Watch my stupid face
As I repeat the same routine again
And I shake my head
And I go back to bed
Best Moment
3:19-4:11 is the pinnacle of fuzzy dream pop. It's well-paced, ambient, and beautiful.
Favorite Fact about Wy
Wy are from Sweden. I like Sweden. More, now that I've seen Midsommar.
---
Best Line
Once again, like I did for Alex Cameron's Miami Memory, I'm going to use symbols to highlight what my favorite lyric is. I like my job too much to risk it.
=
Best Moment
Megan's second verse, which follows DaBaby's feature, is so tight. Coupled with the hook, it positively slaps, my good sir. This exemplifies Megan's skillset: she can outrap anyone while talking about the very things that get even the very best female rappers wrongfully scorned.
Favorite Fact about Megan Thee Stallion
She wiped the pavement with her "competitors" in a cypher in Houston where 11 wannabe rappers spat original bars over Drake's "4pm in Calabasas". It's bloody. It's at 1:34.
---
Best Line
Meet me at the hotel, motel
Though we got a room at home
Go to a place that we don't know so well
It be nice, add a little spice
Best Moment
1:17-1:36, which transitions into the above lyric excerpt, is so smooth. It's an old school jam that feels timeless.
Favorite Fact about Anderson .Paak
His Tiny Desk is the most viewed edition of the show on Youtube by over fifteen million views.
---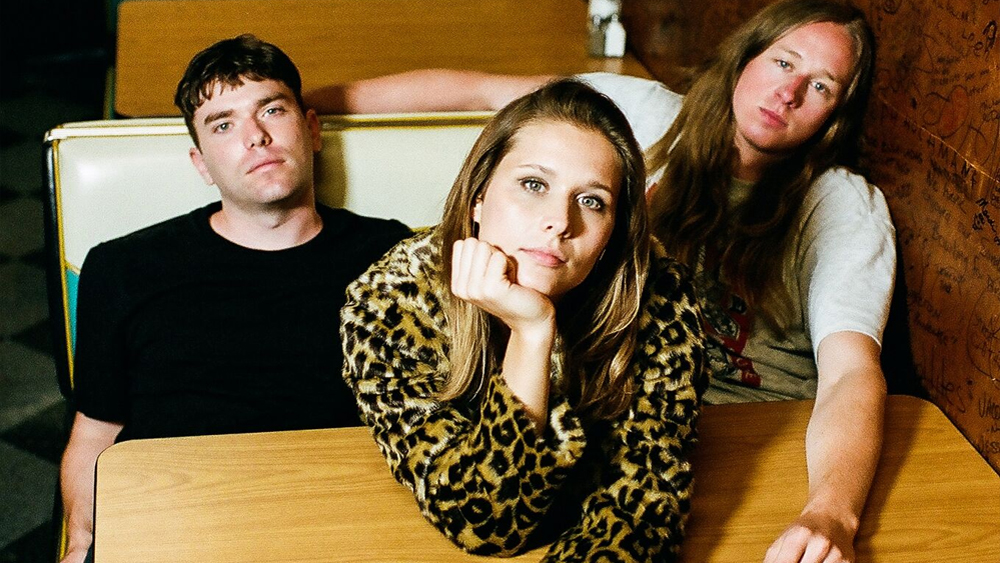 Best Line
Big softy smoking out back in the alley way
Best Moment
Sometimes, songs just click with you almost immediately. This is one of those. All it took was the first chord change from :02 to :05.
Favorite Fact about Middle Kids
The band consists of a married couple (the lead singer, Hannah Joy, and guitarist, Tim Fitz) and their friend, Harry Day.
Those names, for one, are outstandingly Australian.
The second thing here is that I have never heard of a band dynamic like that. I can't imagine that Harry feels as autonomous as the other two when it comes to songwriting or the vision for the band, but it's been working so far.
Bless you, Australia. You have won 2019 (so far).