Although the new music of this week didn't wow me, and frankly hardly made me raise an eyebrow, it did give me a chance to dive deeper into a band that I really hope will find some momentum next week, when their album Paris will be released.
OWEL, the New Jersey alt. indie band (as they characterize themselves), are like if Arcade Fire and American Football had a baby with Hoobastank's Doug Robb as the midwife. That is to say that they have the poetry and grandiosity (strings attached) of Arcade Fire, the calculating drum approach of American Football, and the crisp, lucid vocal delivery of Hoobastank (see The Reason).
I was compelled to contact them today after listening (about a dozen times) to their 2019 release No Parachutes. In just a few minutes, I had found their band's website and emailed them what amounted to a thank you letter. A thank you for creating something in their music that affects me in a way that I can't really explain in words. This is unfortunate given the medium through which I've decided to articulate my feelings of music. They responded fairly quickly, which I hoped for but certainly didn't expect. Without revealing what they said, I will say that I am now officially a massive OWEL fan. OWEL is pronouced "owe-ull" by the way. Not "owl," which would be a hoot, folks.
---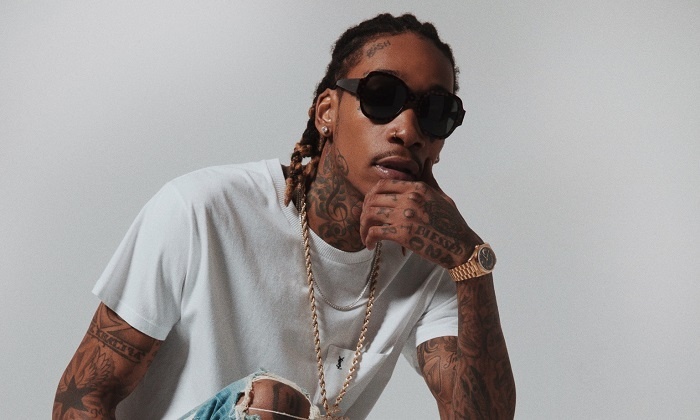 Saxophonist and funk producer GRiZ teams up with fellow Virgo Wiz Khalifa in this remarkably pleasant gospel jam.
There's nothing here that I haven't heard before. But the melody is nice and build is well-executed, so it's good.
It may be the first song featuring Cameron Jabril Thomaz that I like. Good for him!
---
I love Arcade Fire.
My freshman year of college was soundtracked by the Canadian band, with their music accompanying me almost everyday going to and from class (and somehow avoiding alcohol for an entire semester).
Funeral is a perfect album. It's one of my all-time favorites.
So when I saw a few years ago that their album Everything Now was dropping, I was pumped. Then I heard the opening single, the title track, and I about LOST it. It instantly blew me away. That is, until I heard the whole album. Underwhelmed is an understatement.
There are two points to that little anecdote:
I literally can say whatever I want
Now you can probably guess how I approach new Arcade Fire music
The answer to number 2 is "quite carefully."
My assessment of Arcade Fire's cover of Baby Mine (From "Dumbo") is this:
It's good. It's not good enough to be a track on any of their first four albums, but let's look on the bright side. It's not disco!
---
OWEL really has a knack for churning out beautiful alternative songs that seem to universally, without fail, start with poignant first lines.
Be on the look-out for a post after their new album is released on this very subject.
What I like about "Weather Report" is how easily digestible it is. It is vintage OWEL in this regard. The vocals are clear and begging to be studied. The production is great, but also feels like it is easily replicated to a live show.
I'm about to get very annoying about OWEL. Listen to the perfect Places so you can feel equally enamored.
---
I chose this photo because it's my face. That's me listening to this song.
ScHoolboy Q is back after a fairly lengthy hiatus with "Numb Numb Juice." Blink and you'll miss it.
Paced by Q's versatility and the ridiculous beat, this track is my favorite hip hop output of the week.
Also the music video is fantastic. Tyler, The Creator wears a wig.
---
Sometimes you just know when someone has it. MUNYA has it. And I knew it at 1:03.
In the lead-up to this epiphany, the track's melody already agreed with me. It went in the direction I hoped it would, which is to say it resembled great dream pop.
Parts Beach House, parts Dreamgirl, "Blue Pine" really gets going at 2:41. What else would you expect from someone who has it?
---
Here are the honorable mentions:
Left Hand (feat. Joey Bada$$, Flatbush Zombies, The Underachievers, Kirk Knight, Nyck Caution, CJ Fly) – Beast Coast, Joey Bada$$, Flatbush Zombies, The Underachievers, Kirk Knight, Nyck Caution, CJ Fly
One Day It's Gonna Break – SONTALK
Fill Me Up Anthem – Gus Dapperton
Throwaway – SG Lewis x Clairo – SG Lewis, Clairo
Dark Horses – Kill Miami, Raekwon, KRS-One, Lunar C